By settling its patent dispute and signing a collaborative agreement with http://apple.com" target="_blank">Apple late last year, smartphone maker http://htc.com" target="_blank">HTC was able to re-double its effort to win back its market share. The outcome from that is the HTC One, the company's new flagship model.
A complete revamp from the previous HTC One models, the http://android.com/" target="_blank">Android-base smartphone features a refined unibody construction made of machined aluminum, much like its competitor, the http://freshnessmag.com/2012/09/12/apple-iphone-5-officially-unveiled/" target="_blank">Apple iPhone 5. Coming in at around 5.4 x 2.7 x 0.37 inches or 137.4 x 68.2 x 9.3 mm, the phone is rather light weighing just about 143 grams. And while its appearance might be similar to that of the iPhone, its innards are quite different. With a 4.7-inch 1080p Super LCD 3 display and the new quad-core Snapdragon 600 processor from http://qualcomm.com" target="_blank">Qualcomm, the HTC One aims its sight at the http://freshnessmag.com/2012/05/05/samsung-galaxy-s-iii-officially-unveiled/" target="_blank">Samsung Galaxy S III, its closest competitor.
A slew of breakthrough technologies are on the HTC One, including the HTC UltraPixel Camera with its f/2.0 aperture lens and a new image sensore capable of capturing 300% more light. It also supports 1080p video capture and even enhanced 360 panorama shots. Thanks to HTC's recent investment in Beats Audio, HTC also added the new HTC BoomSound technology onto this new flagship model. Because of its dedicated amplifier and for the first time, front-facing stereo speakers, the HTC One will be able to deliver sounds that are both immersive and 3-dimensional.
Powered by a 2,300mAh Li-polymer battery, Bluetooth 4.0 wireless connectivitiy, WiFi 802.11 a/ac/b/g/n, as well as storage for either 32GB or 64GB, the new HTC One will be available through 185 wireless operators in more the 80 regions worldwide at the start of March.
Release Date: March 2013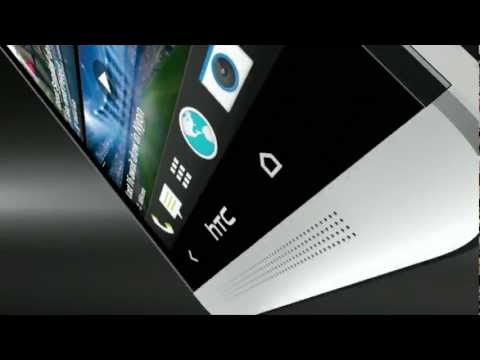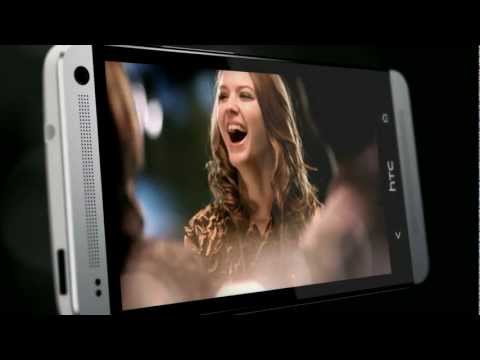 Processor + Operating Platform
1.7 GHz Quad-Core Qualcomm Snapdragon 600,
Android with HTC Sense
Cellular + Wireless
GSM model A1428*: UMTS/HSPA+/DC-HSDPA (850, 900, 1900, 2100 MHz); GSM/EDGE (850, 900, 1800, 1900 MHz); LTE (Bands 4 and 17)
CDMA model A1429*: CDMA EV-DO Rev. A and Rev. B (800, 1900, 2100 MHz); UMTS/HSPA+/DC-HSDPA (850, 900, 1900, 2100 MHz); GSM/EDGE (850, 900, 1800, 1900 MHz); LTE (Bands 1, 3, 5, 13, 25)
GSM model A1429*: UMTS/HSPA+/DC-HSDPA (850, 900, 1900, 2100 MHz); GSM/EDGE (850, 900, 1800, 1900 MHz); LTE (Bands 1, 3, 5)
802.11a/ac/b/g/n Wi-Fi (802.11n 2.4GHz and 5GHz)
Bluetooth 4.0 wireless technology
Power + Battery
Embedded 2,300mAh Li-polymer battery
Capacity
Display
4.7-inch 1080p Super LCD 3 Display
Full HD at 468 ppi
Camera + Photos + Video
HTC UltraPixel Camera
BSI sensor, Pixel size 2.0 µm, Sensor size 1/3′
Dedicated HTC ImageChipâ"¢ 2
F2.0 aperture and 28 mm lens
Optical Image Stabilization (OIS)
Smart Flash: Five levels of flash automatically set by distance to subject
Front Camera: 2.1 MP, 880 wide angle lens with HDR capability
1080p Full HD video recording for both front and back cameras
HDR Video
Continuous shooting and VideoPic
Slow motion video recording with variable speed playback
HTC Zoeâ"¢ with HTC Zoeâ"¢ Highlights and HTC Zoeâ"¢ Share
Retouch with Object Removal, Group Retouch, and Sequence Shot
Audio Playback
HTC BoomSoundâ"¢
Dual frontal stereo speakers with built-in amplifiers
Studio-quality sound with Beats Audioâ"¢
HDR Microphone
Sense Voice
TV + Video
Audio supported formats:
Playback: .aac, .amr, .ogg, .m4a, .mid, .mp3, .wav, .wma (Windows Media Audio 9)
Recording: .amr
Video supported formats:
Playback: .3gp, .3g2, .mp4, .wmv (Windows Media Video 9), .avi (MP4 ASP and MP3)
Recording: .mp4
Location Sensors
Assisted GPS
Digital compass
Wi-Fi
Cellular
Sensors
Multi-axis gyro
Accelerometer
Proximity sensor
Ambient light sensor