In anticipation of the "Summer Knights" mixtape dropping July 1st, http://freshnessmag.com/tag/joey-bada$$">Joey Bada$$ has released the video for "95 til Infinity." As with other recent releases from the Brooklyn youth, the track is a throwback to the golden era of hip hop with an outright allusion in the title to the seminal http://youtube.com/watch?v=1mt3vZHDiM8″>Souls of Mischief production.
This chilled out summertime track and video combo give fans a glimpse into what "a day in the life of Bada$$" might look like as he crisscrosses the city by foot and fixie.
And in the case this wasn't enough to get you excited, the July 1st release will include production from some heavy hitters, including http://metalfacedoom.com/">DOOM, the Alchemist, and Lee Baron. Check out the video and track listing with production credits below.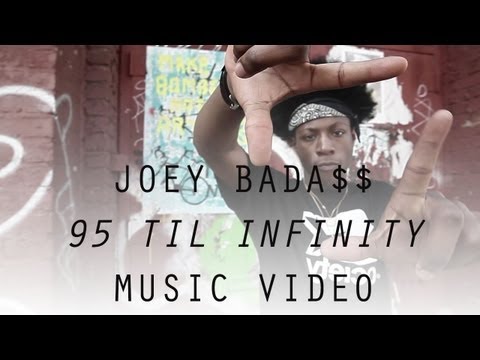 via: http://pitchfork.com/news/51362-video-joey-bada-95-til-infinity/">PitchFork