After days of speculations and rumors, http://kanyewest.com" target="_blank">Kanye West finally made it official in his exclusive interview with radio host http://hot97.com/angie-martinez/2013/11/25/nike-drops-the-ball-kanye-west-confirms-deal-with-adidas-on-the-angie-martinez-show-video" target="_blank">Angie Martininez on New York's http://hot97.com" target="_blank">Hot 97 – he ended his relationship with http://nike.com" target="_blank">Nike and signed a new sneaker deal with rival http://adidas.com" target="_blank">adidas. With fiance https://twitter.com/KimKardashian" target="_blank">Kim Kardashian at his side, West reiterated his frustration with Nike, though not about the release of his http://freshnessmag.com/2013/05/30/nike-air-yeezy-2-red-release-info/" target="_blank">Air Yeezy 2 "Red October" but about his royalties. While Nike offered West more than enough creative control over his design, the company refused to give him a portion of the sales proceeds. Below is an excerpt and video from the interview…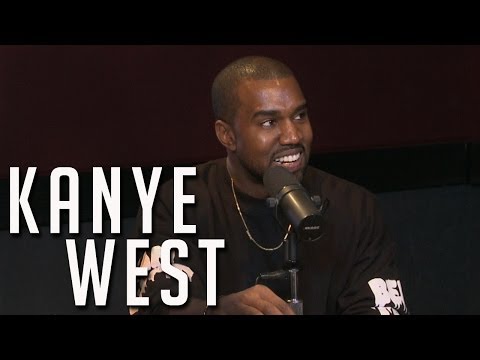 So then I start turning up in the BBC interview, so [Nike] said, ok cool, we're gonna give you a bigger sandbox to play in. We're gonna give you this amount right here to design, and two collections a year, and 30 skews — that's the amount of items that you have. Would that make you happy, Kanye? And I said, well I need royalties. It's not even like I have a joint venture. At least give me some royalties. Michael Jordan has 5%, that business is $2 billion. He makes a $100 million dollars a year off of 5% royalties. Nike told me we can't give you royalties because you're not a professional athlete. I told them, I go to the Garden and play one-on-NO-ONE. I'm a performance athlete. Did I really ANYTHING? YES! Did I really EVERYTHING. 100,000 percent. I'm 100,000 percent at all times. It's people that work in offices trying to tell me how to think, when I got a better perspective. I live in Paris.
So the old me, without a daughter, would have taken the Nike deal because I just love Nikes so much. But the new me, with a daughter, takes the adidas deal because I have royalties and I have to provide for my family.
via: http://missinfo.tv/index.php/kanye-west-adidas-collaboration/" target="_blank">MissInfo